Portion Bundle (6 Chickens Cut Up)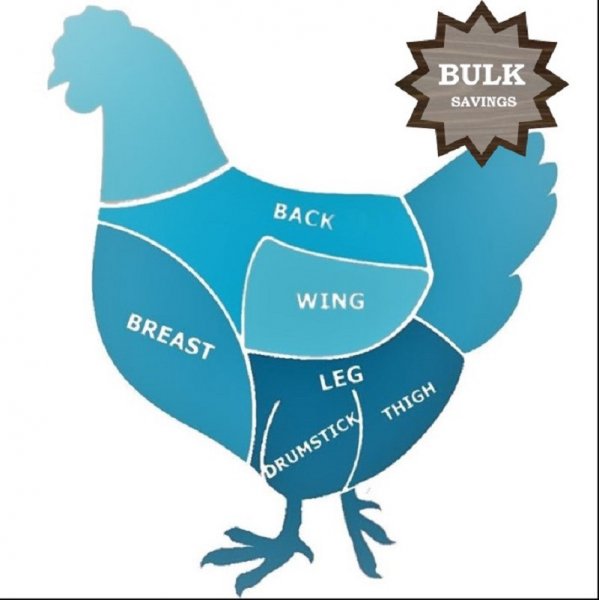 | | |
| --- | --- |
| 1 box | 20 lbs = $140.00 + $0.00 Assembly | Out of Stock |
**If you are used to finding our "HALF" and "FULL" Portion Bundles, know that these are the same as the "HALF" (6 chickens cut up). In hopes of making things less confusing, we decided to go with one size classification. If you used to typically order a "FULL" Portion Bundle, just order two of our now standard "PORTION BUNDLES" for the same amount of product.

From busy weeknights to Sunday dinners, we know your life is busy! Discover the convenience and value of our portion bundles! Meal-size packages of our pastured chicken with a variety of cuts. These portion bundles are our MOST ECONOMICAL way to save you time and get you the healthy food you want every day!

Each PORTION BUNDLE will include:
• 6 packages Boneless Skinless Chicken Breast (2 boneless/skinless breast in each package)
• 2 packages Chicken Tenders (6 tenders in each package)
• 6 packages Chicken Leg Quarters (2 leg quarters in each package)
• 2 packages Chicken Wings (6 wings in each package)

Each package weighs approximately 1-2 pounds, is vacuum sealed and frozen.
Each Portion Bundle box should weigh approx. 20 pounds.

FREEZER SPACE REQUIRED:
Approximately 2 cu. ft. per Portion Bundle.
Website and Online Farm Store Powered By
Eat From Farms